I am not going to lie... I really like being tagged... it gives me something to do and I get to learn new and fun things about those who have tagged me.
Kori tagged me... what goes around comes around I guess, so here it goes...
6 Words that describe my lif
e:
1. Bubbly
(Anyone who knows me figures this one out really quick!)
2. Outgoing
(I love getting out and doing something... ANYTHING... whether it requires money or just plain old elbow grease)
(Halloween last year... I was Lois Lane & Ryan was... none other than Clark Kent)
3.Technologically Savvy
(Now that we live on the east coast we would be lost with out the ability to keep in touch with our friends and family... keeps us sane!)
(My husband never ceases to amaze me when it comes to the things he does. He is always keeping me on my toes)
5. Blissful!!
(We have been labeled by many as sickeningly sweet... what can I say... we are in love! Blissful Love!)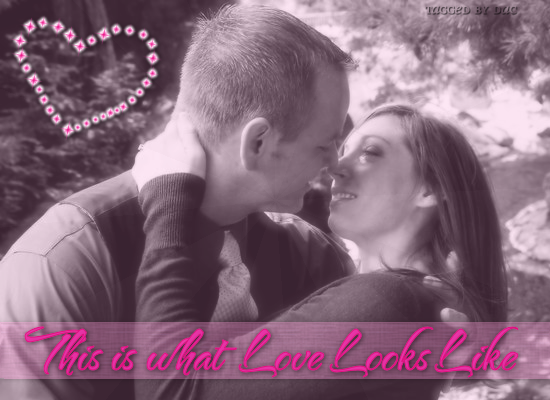 (My good friend made this picture for Ryan & I ... I think the title fits rather well!)
6.Laid back
(I know it is a little contradictory to #'s2&4 but Ryan and I could stay at home and be totally content ... just hanging back away from the hustle and bustle of the rest of the world.)
(Time on the ship with Ryan... just hanging out watching movies... ahh good times.)
Ok... so now it is my turn to tag some lucky contestants... once tagged you must repost this and answer the fun questions!

I tag: Marianna, Jackie, Amy & Amanda